Buyers Agent Will Work For You
When purchasing a home, some buyers choose to do their own online shopping and contact a Seller's agent when they find the property that interests them. This puts the Buyer at a disadvantage because they are going in without the benefit of the professional advise of a Realtor who is advocating in Their best interest.
When you hire a Buyer's Agent, this is the service you can expect:

Information and Counseling
Explain the forms of agency available to you and explain how different relationships may affect the level and type of service a Buyer may receive from a real estate agent.

Offer to enter into a written Agency Agreement with the Buyer. The agreement will include fee structure and payment method and the responsibilities of both parties.

Pledge absolute confidentiality to a Buyer when representing him/her.

Counsel the Buyer regarding his/her financial qualifications and assist the Buyer in finding and working with mortgage lenders.

Inform the Buyer if any conflict of interest develops or if there is any change in the agency relationship.
Searching For A Property
Discuss preferences in size, areas, styles, age, floor plans, and develop a property profile.

Search the entire real estate market, including the Multiple Listing Service (MLS), properties for sale by owners, and new homes (where appropriate).
Contract Offer
Inform the Buyer about any defects or problems he/she has observed or discovered regarding the property.

Prepare a comparative market analysis, to determine the property's fair market value.

Explain the choices available in each section of an offer to purchase and explain the alternatives available to the Buyer.

Advise the Buyer to seek legal counsel where appropriate.

Prepare the offer to purchase in a manner which will protect the Buyers interest. Will provide proper disclosures regarding agency representation and any other matters as required by law.

Develop negotiation strategies with the Buyer, including pre-set limits on key points of negotiation when the Buyer wishes to do so.

Counsel the Buyer regarding the time requirements in the contract and encourage the Buyer to have professional inspectors inspect the property if the contract is accepted.
After The Offer To Purchase Is Accepted
Will counsel the Buyer about home inspections, and provide the names of real estate inspectors. Will encourage the Buyer to be present during inspections.

Will explain options available to the Buyer regarding items in the inspection report.

Where appropriate, will notify the Seller or the Seller's Agent in writing of inspectors' findings and the Buyers choice of any options available to the Buyer.

Maintain contact with the title company and mortgage company to insure that the Buyers interests are being protected.

Will review the settlement statement with the Buyer at or before closing.

Will attend the closing with the Buyer and be prepared to answer questions the Buyer may have.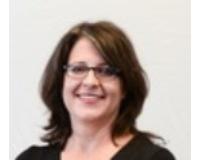 Author:
Sharon Rodgers
Phone:
480-420-6657
Dated:
December 5th 2017
Views:
165
About Sharon: ...