Choosing A Countertop That Best Meets Your Needs
Choosing a Countertop
Questions are the Answer to getting this right. How Much Cooking will you be doing? Are you a master chef with every possible cooking gadget, or do you prefer to cook everything in the microwave? Does frequent, time-consuming maintenance frighten you? Do you have multiple people using your kitchen with a wide variety of skills and ability to clean up after themselves? Weigh how you use your kitchen against the money and time you want to invest in your counter-tops, then choose the style and material that will best suit your needs.
1. Stainless Steel Counter-tops

Stainless steel counters are ideal for kitchens that get a lot of use. Stainless is used in restaurant kitchens because it rates high in the essentials -- heat resistance, non-staining surfaces and easy cleaning. On the downside, homeowners will need to be aware of denting the surface, and there isn't a lot of room for personal design preference outside of a few finishes. On the upside, stainless steel countertops last for a long time and require little to no maintenance in the interim.
2. Glass Countertops
Chef-types should also consider heat-resistant glass countertops, which are created by pairing glass with tiles and offer an array of options in terms of style. Glass countertops can be installed above LED lighting to create a shiny, unique look. And those who want to go green may consider installing recycled glass countertops, which are created from crushed glass placed in a resin base.
3. Tile Countertops
Tile countertops are also a great option for high-use kitchens. They do not easily stain, and they are both durable and heat-resistant. Tile offers an extensive variety in terms of styles and finishes, so you can choose tiles that match your kitchen. One disadvantage to tiles is they can break if they're hit too hard with appliances, pots and pans, so it is important not to slam anything down on them. If you choose to install tile countertops, you should also install water-resistant grout to avoid water damage.
4. Granite Countertops

Granite, for example, is a natural stone countertop material very popular in kitchens today. Granite comes in a wide variety of colors, and you can find virtually any shade of blue, brown, black, red or white. It is treated with a sealant to make the countertop resistant to stains and can last up to 10 to 15 years, so long as a granite-specific cleaner is used to keep the sealant from peeling. Because granite is so popular, it is less expensive than other natural stone materials.
5. Solid-Surface Countertops
Solid-surface materials, such as corian, avonite or Wilsonart may also be a good choice for your kitchen. Because of their makeup, they're resistant to stains and scratches, and any damage done is easily repaired. These materials comes in innumerable patterns and styles, and they can often be made to appear as natural stone as well.
6. Wood Countertops
Wood is a countertop material often dismissed because it's been said to retain bacteria from organic material. According to a 1993 study by the University of Wisconsin, 99.9 percent of bacteria placed on a wooden counter dies within three minutes of exposure. Homeowners may also be concerned about maintenance, and wood countertops require oiling every four to six weeks to keep them from drying out. However, wood works wells as a prep area, dining table or chopping block. And it is actually the best material for chopping and slicing organic materials.
Whichever material you choose for your kitchen countertops, keep in mind that it should last for at least 15 years, if not longer -- and that you don't want to continually spend time and money repairing stains, scratches or dents. Consult with a countertop professional to decide which countertops will best meet your project budget while also meeting your needs in the kitchen.
The Rodgers Team is happy to help you will all your Real Estate Needs, serving Mesa, Tempe, Chandler, Gilbert, Queen Creek, San Tan Valley, Apache Junction.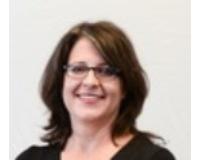 Author:
Sharon Rodgers
Phone:
480-420-6657
Dated:
January 31st 2015
Views:
193
About Sharon: ...