Costs Involved In Purchasing A Home
Many first-time buyers are surprised by the costs involved in the process of purchasing a home. Surprises are good on special occasions like birthdays and holidays, but not when it comes to planning for a home purchase. Here are some things you will need to pay for along the way.

Down Payment. Depending on your loan type, this can range from 3.5% to 20% of the purchase price. This is paid when you sign your loan and title documents just before the closing date.
Earnest Deposit. Paid at Contract Acceptance, typically 1-5% of the purchase price. This is a good-faith offering to the seller that you are Serious about purchasing this home. If you breach the contract, then this money goes to the seller as their damages for losing time on the market. If you proceed to a successful closing, then these dollars are credited toward your down payment.
Home Inspections. Paid at the time service is rendered. Hiring a professional home inspector will help you discover any defects in the property that you can't readily see. It gives you negotiating power when you ask the seller to make repairs to the property based on the inspectors report. Plan for $300-$1,000 as the price is directly proportional to the size of the home and any additional inspection you need beyond the general home inspection, i.e. Termite, Lead-Based Paint, Radon Gas, Asbestos, etc.
Appraisal. Unless you are paying cash, the lender will require that the property be worth as much as you are offering to pay the seller for it. The lender will hire an independent appraiser to assess the home's value. Average appraisal cost is $500 and is paid directly to the lender when the appraisal is ordered.
Closing Costs. This is the second largest chunk of money you will need for your home purchase, typically around 3% of the purchase price, paid when you sign your loan/title documents prior to close-of-escrow date. Included in this are lenders fees, title and escrow fees, HOA fees (if applicable), prepaid property taxes and homeowner's insurance, lender's title insurance, and county recording charges.
Are you surprised by any of these costs? If you need help purchasing your first home, or second-- or third -- let me know and I'll be happy to walk you through the process. May all of your future SURPRISES be good ones!
Serving
Gilbert
,
Mesa
,
Chandler
,
Tempe
,
Queen Creek
,
San Tan Valley
.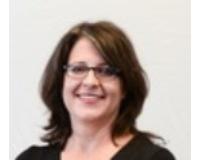 Author:
Sharon Rodgers
Phone:
480-420-6657
Dated:
December 1st 2014
Views:
166
About Sharon: ...