Critters You Might Encounter
"Arizona law requires the seller to disclose material (important) facts about the property, even if you are not asked by the buyer or a real estate agent. These disclosure obligations remain even if you and the buyer agree that no Seller's Property Disclosure Statement (SPDS) will be provided." ... from the Residential Seller Disclosure Advisory, Arizona Association of REALTORS, June 2014.
After having spent 20+ years in the Phoenix area, I can tell you that I have encountered all types of creatures. Because of my familiarity with these native desert dwellers I might think that disclosing their existence around my house would NOT be an important fact to tell prospective buyers. I would be WRONG. Many of my buyer clients come to Arizona from other parts of the country and are unfamiliar with our desert creatures. SCORPIONS. RATTLESNAKES, BOBCATS, GILA MONSTERS.... all strike fear in our hearts, but not all of our native animals are scary. How do you know which ones to disclose and which ones are okay to omit? Disclose EVERYTHING because you don't know what will be important to your prospective buyer. This is one instance in which it's okay to provide Too Much Information. Let your prospective buyer determine if it's important to them.
Here's what I have seen:
Rattlesnakes --- slithering right across a trail I was hiking in the San Tan Mountains

Scorpion --- on my kitchen floor, in a box I brought in from the garage, on the stucco wall by the front door (three sightings in 20 years is not bad ?? ).

Hawks --- a client of mine had the cutest little Yorkshire Terrier. She purchased a home in a rural area. and never let him outside alone.


Desert Cottontail, Quail, Roadrunners --- frequently sighted in just about every neighborhood.

Desert Toad --- one of these guys took up shelter for several weeks near my front door during a particularly rainy season in 2010.

Coyote --- I'm still surprised when I see one of these running through the middle of Chandler, several miles from any undeveloped land.

Gila Woodpecker --- not sure if they know the difference between wood and aluminum. One particularly confused bird decided to take on my ALUMAWOOD patio cover.... frequently .... at 5am .....

Kangaroo Rat --- the cute little guys tend to cross the street at just the WRONG time.

Cholla Cactus --- while not Technically a Critter, these plants to seem to "come alive" if you walk by and crowd their "personal space." They've earned the nickname "jumping cactus" because they easily attach themselves to your clothing if you walk by too closely,
If you are ready to buyer or sell in our beautiful section of the Sonoran Desert, please call me directly at 480-420-6657 or visit us online at www.EastValleyHomeSearch.com.
For more information about what you might encounter in Arizona, check out Arizona-Sonora Desert Museum.

Serving the greater Phoenix area including Mesa, Tempe, Chandler, Gilbert, Queen Creek, San Tan Valley.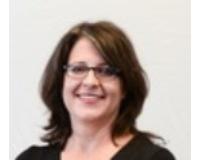 Author:
Sharon Rodgers
Phone:
480-420-6657
Dated:
March 31st 2015
Views:
401
About Sharon: ...