Difference Between Home Insurance And Home Warranty
Some terms in real estate sound very similar and new buyers can get them confused. One of those is home insurance vs. home warranty.
Home Insurance is required by a lender and coverage varies between protecting personal property, damage to the actual property, as well as theft of items in the house. Home Insurance quotes are always a great thing to get during the 10 day inspection period so you know how much you will pay each month. Also, the home insurance premium will be added to your monthly payment to the lender. Numerous insurance companies offer home insurance.
A Home Warranty, is an option coverage for home owners. This warranty covers various items in the house and usually has a service call fee when a certain item stops working and a repairman comes to the house. This coverage is a great idea for a new home buyer to order and can even be negotiated for the seller to provide a one year home warranty. The home warranty can cover items such as the pool, AC unit, Fridge, garbage disposal, etc.
While very similar names, home insurance and home warranty are very different. Biggest difference, is home insurance is required by a lender.
If you are just starting your home buying process, let our team help you in your search.
As an added bonus, the next 5 people to contact me, will get a free home warranty when they close on their home through our team.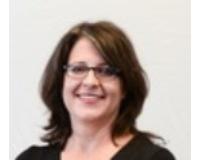 Author:
Sharon Rodgers
Phone:
480-420-6657
Dated:
February 26th 2015
Views:
208
About Sharon: ...