Home Shopping Tip Pick Your Realtor Not Your House
One of the biggest trends we have seen in the real estate industry is how much consumers are using the internet to educate themselves before contacting a real estate agent. On the surface, this is great that people are able to see homes on the market and figure out the area they want to live in before contacting an agent. However, there are some major dangers in consumers being focused on the house instead of the agent.
The biggest danger is a consumer is simply looking for an agent to show up and show them the house without building any relationship with the buyer. There are numerous problems that can come from this interaction.
Another danger is the consumer often does not focus on other issues with the house that an educated real estate agent would. The consumer saw the house online and is in love and ready to buy. They often do not see or care to see potential problems with the home.
One major misconception is that only the listing agent is allowed to show homes that they list. Or people think the listing agent is the best agent to talk to about the home. Dual agency is another topic all together but in the summary is it is often better to have one agent represent the buyer and one agent to represent the seller than to have one agent who represents both the buyer and seller.
So how should you go about finding your dream home? Talk to an agent, have a in-office consultation where a trained agent will go over several questions about what you are looking for in a home. Hopefully, from this meeting you and the agent will be on the same page and then the agent can set you up on a search that is tailored to exactly what you are looking for in a home. If you pick your realtor and not your house, you will trust the real estate expert to show you all the housing possibilities instead of falling in love with that dream home you saw online.
Put our team to work for you today!!
Proudly serving the East Valley – Mesa, Gilbert, Tempe, San Tan Valley, Queen Creek, Chandler, Scottsdale, Apache Junction and Gold Canyon!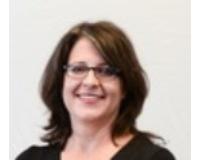 Author:
Sharon Rodgers
Phone:
480-420-6657
Dated:
January 12th 2015
Views:
352
About Sharon: ...