Is Your Home Staged To Sell
Is Your Home Staged to Sell?
It's a proven fact that staging a home will help it to sell for the most amount of money the market will allow in the shortest amount of time. Staging does not have to be done by a professional and it can be done very inexpensively. Here are a few things you can do to get your home ready to put on the market.
De-clutter – One of the easiest ways to prepare your home to sell is to remove extra family photos, books, floral arrangements, dishes, knick knacks, pillows, towels, toys and any other "extra" stuff.
Painting – If you have rooms in your home that are painted a color that may not appeal to most buyers it is a good idea to paint them a neutral color. If that is not possible then at least do some touch up painting.
Lights – Your home shows so much better with the lights on. Turning the lights on in the kitchen, bathrooms, master bedroom and the main living area is a good idea.
Artwork – Many people have too much artwork or wall decorations on their walls. It's a good idea to remove most of the small décor and just leave a larger item on the focal wall of each room.
Color – A pop of color in each room gives it life. Using one or two bright colors like red or orange throughout the home will add some interest and pull the buyer from one room to another. A touch of greenery here and there is also a good idea.
Closets – Remove as much as you can from your closets so that they look as large as possible. Leave only the items that you absolutely need.
Countertops – Remove as much as possible from kitchen counters and bathroom sinks. This makes the rooms look clean, open and spacious.
And last but not least make sure that the home has great curb appeal – Add some potted flowers to the front entry outside the home.
You only get one chance to make a first impression, so make sure that your home is staged and ready to sell at all times!
Serving the East Valley, Mesa, Gilbert, Tempe, Chandler, Gold Canyon, Apache Junction, San Tan Valley, Queen Creek and Florence.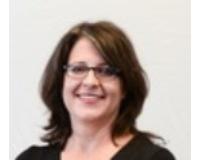 Author:
Sharon Rodgers
Phone:
480-420-6657
Dated:
April 30th 2015
Views:
134
About Sharon: ...