Overview Of The Home Purchasing Process Part 2
Writing an Offer to Purchase
So you viewed the properties and decided on one that you like. Now is the time to put an offer in on the house. There are numerous strategies and idea on what offer price to put in on a property so I won't go into pricing details in this blog. The questions you need to answer when putting in an offer on a property are:
-What type of financing are you doing?
-How much is your down payment?
-How much are you putting in earnest money?
-When is the close of escrow?
-Will the inspection period be 10 days or longer?
-Is a home warranty being ordered and is the buyer or seller paying for it?
-Is the buyer or seller paying closing costs? If seller, what percent or dollar amount.
-Is the refrigerator, washer and dryer coming with the house?
These questions are part of the next step of negotiating the terms.
Negotiate Terms
Many people think the price of the home is the only thing that gets negotiated in the buying and selling of a home. There are several other terms that are negotiated. Some include: other items coming with the house, date that the house is transferred from one owner to the other, and who pays closing costs and how much are some of the terms that will be negotiated besides the sales price.
It is not uncommon to have a couple counter offers between parties while negotiating terms. Once the terms are agreed upon you accept the contact.
Accepting the Contract
In this step, both parties sign the purchase contract and agree to act in good faith.
In the next blog, we will go over the step of removing contingencies.


For more information on homes or to start your own home purchasing process visit: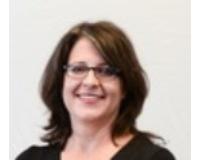 Author:
Sharon Rodgers
Phone:
480-420-6657
Dated:
November 17th 2014
Views:
163
About Sharon: ...