Priorities For Move In
Moving into a new home is a very exciting time. We tend to day dream about all of the fun stuff, decorating and new furniture. But there are more important items that you should cover first.
Change the locks
Even if you're promised that the home has been re-keyed or new locks installed, you do not want to put your family or your belongings in harms way. It is worth the extra time to change the locks or pay a locksmith to take care of this.
Steam clean the carpets
It's is always good to have a fresh start with your new home, who knows what could be hiding in the carpets. The previous owners may have had pets, children or just some plain old clumsiness not to mention all of the traffic of prospective buyers, inspectors and appraisers that may have had to enter the home. Take the time to steam clean the carpets so that your floors are free of stains and allergens. This is something you could do yourself by renting a steam cleaner or spend just a bit more to hire a professional.
Exterminate
It is much easier to to have the home exterminated prior to moving your belongings in, you may not have spent enough time in the house to view any pests that may be lurking. Call an exterminator to take care of any insects or other critters that may be hiding in your home.
Clean the Kitchen
Even if the home appears spotless and just cleaned, it is important for your safety to make sure. Wipe down the inside/outside of cabinet. Move the refrigerator out and clean inside and outside, move the stove clean inside and out. Make sure to move appliances out and clean underneath.
Proudly serving the real estate needs of the East Valley! Mesa, Gilbert, Tempe, Chandler, Queen Creek, San Tan Valley and Apache Junction.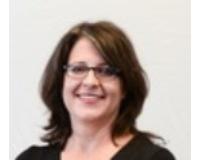 Author:
Sharon Rodgers
Phone:
480-420-6657
Dated:
December 11th 2017
Views:
762
About Sharon: ...