Scent Your Home Naturally
You don't have to depend on store-bought, chemical-based air fresheners to make your home smell better. Try one of these all-natural ways to give your house's scent a boost:
Simple Baking Scents
If you want your house to smell like you've been baking all day, just pour a few tablespoons of vanilla in a mug and pop it in the oven for an hour at 300˚.
Stovetop Simmering
A surefire way to olfactory bliss can be found atop your stove. Put a small saucepan on the back burner with water and sliced fruit, herbs and/or spices. Bring the mixture to a boil, then reduce heat and simmer as long as desired. Just be sure to refill the water as it evaporates. Aromatic ingredients include citrus fruits, cinnamon sticks, whole cloves, fresh rosemary, and extracts such as vanilla or peppermint.
Air Deodorizer
Freshen up a room with a small glass jar half-filled with baking soda and 5-10 drops of essential oils. Cover the jar with a lid that has holes, or a piece of cheesecloth or porous fabric. You can also sprinkle the mixture evenly on your carpet and let it sit 5-10 minutes before vacuuming.
If you would like to search homes in these areas click a link: Mesa, Gilbert, Chandler, Tempe, Apache Junction, Scottsdale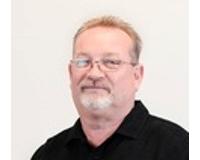 Author:
Kevin Rodgers
Phone:
480-420-6657
Dated:
December 22nd 2014
Views:
260
About Kevin: ...