Three Ways To Guarantee Buyers Remorse
3 Ways to Guarantee Buyer's Remorse
The factors that go into deciding which house to purchase are as varied and diverse as the individuals you purchase them. There are, however, three key factors that you will Regret if ignored.
1 – SACRIFICING ON LOCATION.
The home you fell in love with online may "check all your boxes for style, comfort, and function, but PLEASE check out the surrounding area. Do other homes in the neighborhood reflect the same qualities? Does this area reflect your lifestyle? Do you feel energies in this community? Where will you go if you need a quart of ice-cream at midnight? Does this location require an unreasonable commute to your place of employment? Do the schools in this area meet your expectations? You can alter a home to fit your needs, but altering a neighborhood or community is not likely.

2 – BUYING TOO MUCH HOUSE.
Sprawling marvels of architectural delight ... who DOESN'T appreciate them? And you may even be a lucky one who can afford to purchase this home. Take a minute to consider whether this is TOO MUCH house for you. Just because you can, doesn't mean you should. Can you furnish it lavishly, or even adequately? Do you want to maintain it? Does it fit into your overall financial plan? Buying a new home can be thrilling, but being "house-poor" is an absolute buzz-kill.
3 – FAILING TO CONSIDER YOUR 10-YEAR PLAN.
Since most homeowners stay in their house for 5-10 years, it's wise to consider what your life will look like over the next decade. Do you plan to have children? How many Teenagers' cars can you park at this house without annoying your neighbors? Will your children be "leaving the nest"? If you have frequent elderly guests, are Stairs a good idea?
The Rodgers Team is happy to consult with you, at no obligation, regarding your home needs. We've helped HUNDREDS of people and would love the opportunity to serve you as well. Call 480-420-6657 today to get started on your home-buying adventure.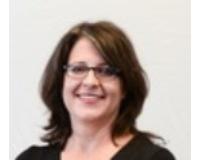 Author:
Sharon Rodgers
Phone:
480-420-6657
Dated:
March 29th 2016
Views:
1,700
About Sharon: ...