What Is My Return On Remodel
If I spend $10,000.00 on a kitchen remodel, how much of that would come back to me when I sale my house?
That's a great question! Any remodel can be enjoyable for the current homeowner, but there are certain factors that need to be considered before diving in to the deep end of the remodel world if you want to sell your house. First, think about what rooms yield the highest return on value when deciding what to remodel. A kitchen remodel will bring you more bang for your buck than other rooms. Remodeling magazine's annual Cost vs. Value Report for 2014 stated, "A minor kitchen remodel will add 82.7 percent of the project's cost back to the home's value." So, if you spend $10,000.00 on a kitchen remodel you should expect around $8,270.00 to come back to you or 82.7 percent when you sell it. Second, you'll want to do some research to be certain that you do not over remodel for your neighborhood. So, take a look at one of your neighbor's home that has recently re-done their kitchen. You could also reach out to a local Realtor and ask them to send you some comparable homes that have remodeled kitchens. The comparables will give you an accurate ideal of what your neighbors have done to their kitchen and what they sold their homes for.
If you want a price that is similar to what one of your neighbors recently got for selling their home, plan on making your kitchen comparable to your neighbor's kitchen. This is not meant to give you the impression that you'll get the exact same price for your home as one of your neighbors received when they sold their home. Remember, there are a lot of other factors that go into what a buyer ultimately decides to spend on a home. According to David Pekel, president and CEO of Pekel Construction, "In general, spend about 25 percent of the home's value for a new kitchen". For more information, please contact The Rodgers Team with Red Brick Realty.
Serving Mesa,Gilbert,Tempe,Chandler,San Tan Valley,Queen Creek and Apache Junction.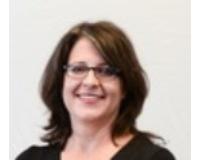 Author:
Sharon Rodgers
Phone:
480-420-6657
Dated:
February 28th 2015
Views:
325
About Sharon: ...