Who Is Gonna Pay For That
It all comes down to the "Bottom Line" when selling or purchasing real estate. Below are a few of the costs you will encounter during the process and who is responsible for paying them. This list is not meant to be exhaustive or absolute, but is "typical" for the Phoenix, Arizona area.
Realtor Fees -- Seller pays a negotiable compensation to their Realtor and the Seller's Realtor shares that compensation with the Buyer's Realtor.
Earnest Deposit -- Made by the Buyer at time of Contract Acceptance. This is credited toward the purchase price.
Appraisal -- Buyer pays directly to Lender, although a Buyer may request that the Seller cover this cost.
Escrow Fees -- Split 50/50 between Seller and Buyer at closing
Owner's Title Insurance -- Seller purchases for the Buyer
Lender's Title Insurance Policy -- Buyer purchases for the Lender
Inspections -- Buyer pays for any inspection required to complete their Due Diligence during the inspection period (first 10 days after contract acceptance).
Home Warranty -- Either Buyer or Seller. There are several from which to choose with varying coverage.
HOA Tranfer Fee -- Either Buyer or Seller, or Split 50/50
Utilities (water, electric, gas) -- Seller is responsible for having all utilities on until Close of Escrow.
Monsoon Storm Damage to the Roof during Escrow Period (or other "Acts of God") -- If the damage to the property is less than 10% of the value of the home, then the Seller is obligated to make those repairs.
---------

Looking for a little reprieve from the Heat? Check out these beauties Right on the Water in Chandler AZ: Water Front Property in Chandler
The Rodgers Team is happy to help you find your next home on the water ... or not ... just give us a call when you are ready at 480-420-6657. Serving the Phoenix East Valley area -- Mesa, Tempe, Chandler, Gilbert, Apache Junction, Queen Creek, San Tan Valley.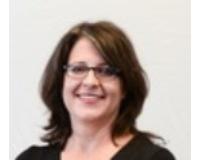 Author:
Sharon Rodgers
Phone:
480-420-6657
Dated:
June 29th 2015
Views:
119
About Sharon: ...